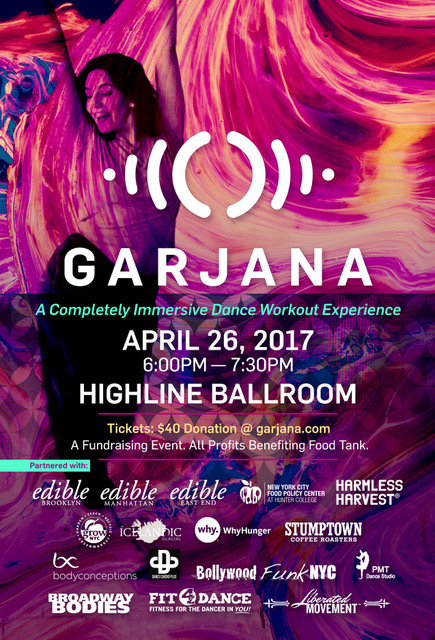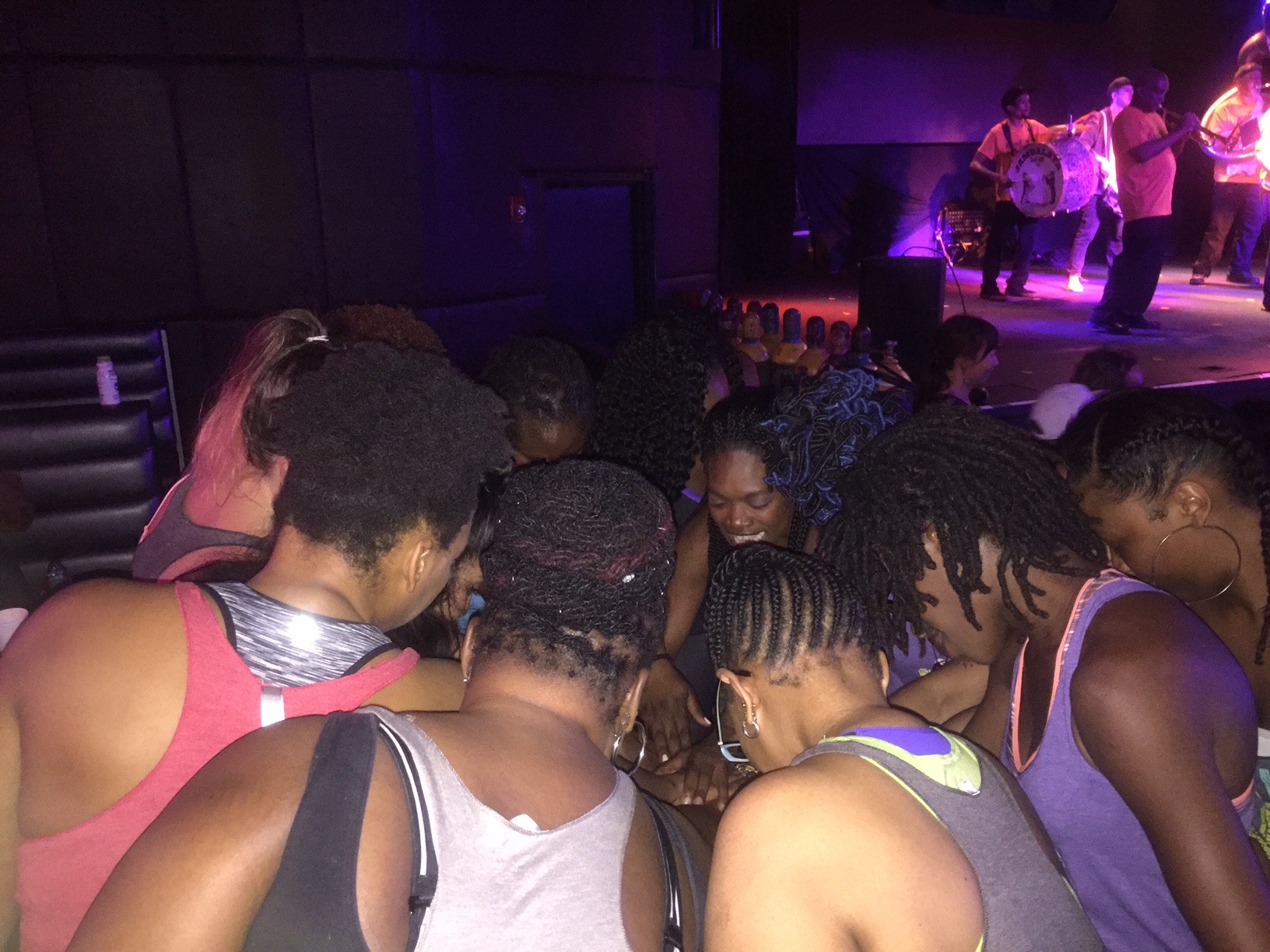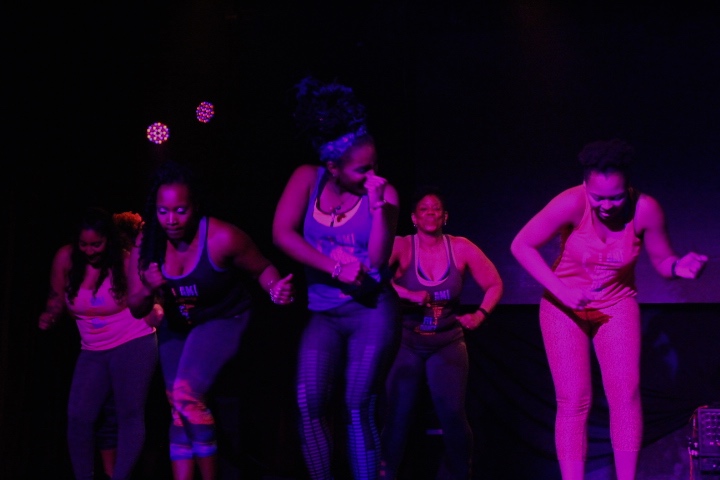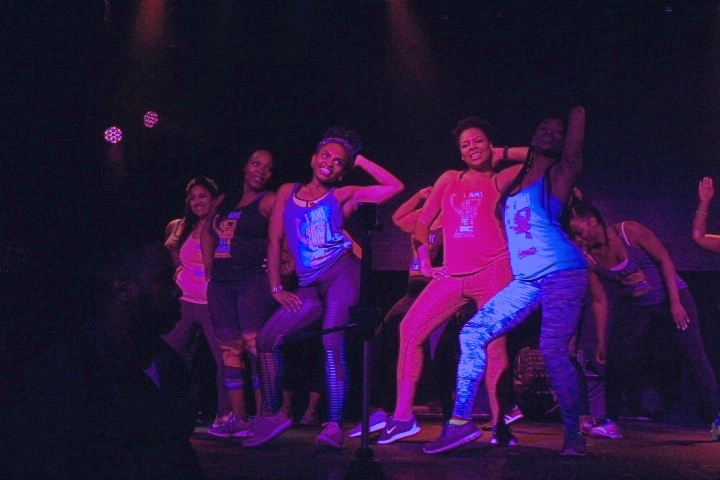 Fit4Dance partnered with Food Tank for a fundraising dance/cardio event (called Garjana) on April 26th at the Highline Ballroom. We' performed one of our signature songs & these beautiful ladies represented Fit4Dance on the main stage! We opened the show and believe me when I tell you we got the party started!
The event brought together hundreds of New Yorkers for a dance/fitness "alternative happy hour" led by Broadway Choreographer Monica Kapoor and five dancers who are all past or present Broadway performers. The music at the event was completely original and was created by Douglas Romanow, a producer, mixer, and songwriter for Justin Bieber, Tyga, and hundreds of others.

Food Tank is one of the fastest growing organizations in the sustainable food movement with more than one million combined followers and all money raised will go specifically to our NYC initiatives around reducing food waste.
Existing Food Tank organizational and corporate partners include Slow Food International, the James Beard Foundation, Panera Bread, the United Nations Food and Agriculture Committee, Feeding America, and dozens more.
It was an honor to be invited to perform! We had an amazing time! If you see these ladies in class, give them a huge shoutout!