We are extremely grateful for Sharifa Hodges, founder of Seneca Village Montessori School for hosting us during our time of transition. Director Sharifa Hodges has always been a Fit4Dance supporter and we are excited to add to the love and joy she already creates in her new school. Our new home for the month of January will be located at this important new pillar in our community at Seneca Village Montessori School 24 Ford Street Brooklyn, NY 11213.
Adult Dance Classes Begin January 8th
Fit4Dance classes resume on Monday January 8th. For the month of January, we will only be hosting evening weekday classes. Our weekend classes will still take place and we promise to bring our morning and early afternoon classes back no later than February. We apologize for the inconvenience. The schedule is currently available online and ready for you to reserve. If classes fill up, additional classes will be added. View the schedule & sign up HERE.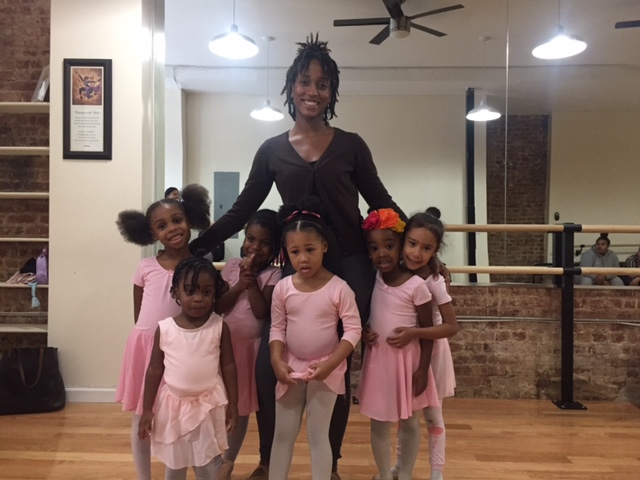 Children's Classes begin Saturday January 13th
We are excited to get our babies dancing this month. Our teachers are so excited to welcome your children back and our new space is very welcoming. Please notice a few slight changes to the age groups. Thank you for respecting our age requirements. With greater interest, additional classes will be added. Please see our schedule below:

Saturdays
10:15am-11am
Ballet
w/ Miss Azuri
Ages 3-6

11:05am-11:55am
Creative Movement
Ages 4-6
w/ Miss Azuri

12pm-1pm
Ballet
w/ Miss Lonnie
Ages 7-12

1pm-2pm
Jazz
w/ Miss Lonnie
Ages 7-12

2pm-3pm
Hip Hop
w/ Miss Keomi
Ages 7-12

Click HERE for uniform requirements.

Classes are $15/class or purchase 2/$28. Monthly class packages will resume in February.